Upcoming Esports Tournaments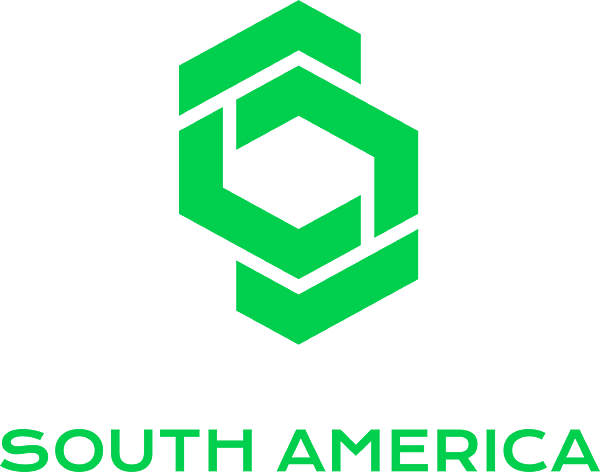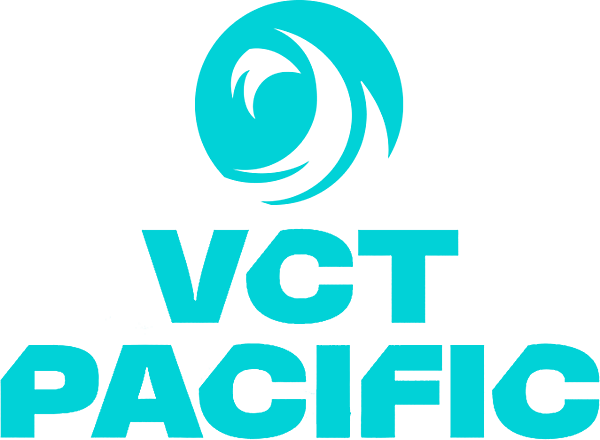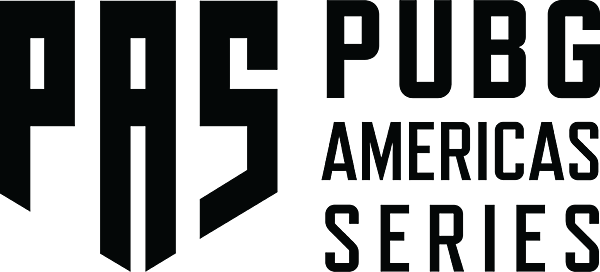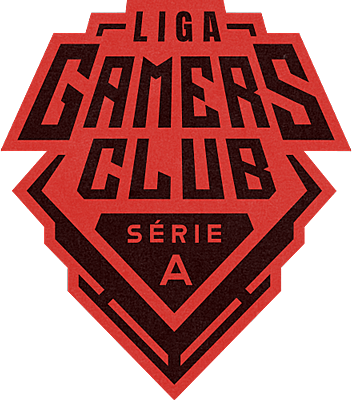 The Richest Esports Players
| # | Nickname | Name | Earned |
| --- | --- | --- | --- |
| # | Nickname | Name | Earned |
| 01 | jabz | Anucha Jirawong | $ 794663 |
| 02 | Arteezy | Artour Babaev | $ 2462516 |
| 03 | s1mple | Aleksandr Kostyliev | $ 1495841 |
| 04 | Lala-troni | - | $ 5483 |
| 05 | Ace | Marcus Hoelgaard Christensen | $ 941067 |
| 06 | electronic | Denis Sharipov | $ 1379916 |
| 07 | Abed | Abed Yusop | $ 770812 |
| 08 | Zai | Ludwig Wahlberg | $ 3657097 |
| 09 | NiKo | Nikola Kovač | $ 1181277 |
| 10 | DyrachYO | Anton Shkredov | $ 220523 |
| 11 | Quinn | Quinn Callahan | $ 749788 |
| 12 | Monet | Du Peng | $ 1344632 |
| 13 | NAF | Keith Markovic | $ 1011522 |
| 14 | Nisha | Michał Jankowski | $ 2309690 |
| 15 | No[o]ne | Vladimir Minenko | $ 1654519 |
| 16 | K1 | Hector Antonio Rodriguez | $ 483529 |
| 17 | B1T | Valeriy Vakhovskiy | $ 870375 |
| 18 | pakazs | Crhistian Casanova | $ 215448 |
| 19 | dycha | Paweł Dycha | $ 160898 |
| 20 | Mikoto | Rafli Fathur Rahman | $ 124619 |
| 21 | 23savage | Nuengnara Teeramahanon | $ 373029 |
| 22 | miCKe | Michael Vu | $ 754678 |
| 23 | SabeRLight- | Jonáš Volek | $ 282937 |
| 24 | EliGE | Jonathan David Jablonowski | $ 949916 |
| 25 | ZywOo | Mathieu Herbaut | $ 571048 |
| 26 | skiter | Oliver Lepko | $ 1968519 |
| 27 | Resolut1on | Roman Fominok | $ 2048948 |
| 28 | Sacred | Rafael Yonatan | $ 203094 |
| 29 | Bryle | Jonathan Bryle Santos De Guia | $ 289561 |
| 30 | MMing | Chen Yinan | $ 504349 |
| 31 | Xxs | Lin Jing | $ 977081 |
| 32 | 33 | Neta Shapira | $ 2358858 |
| 33 | nine | Leon Kirilin | $ 1946047 |
| 34 | Twistzz | Russel Van Dulken | $ 1087650 |
| 35 | DarkMago | Herrera Martínez Oswaldo Gonzalo | $ 200638 |
| 36 | huNter- | Nemanja Kovač | $ 575890 |
| 37 | Palos | Jinn Marrey P. Lamatao | $ 90221 |
| 38 | Kiyotaka | Gleb Zyryanov | $ 28600 |
| 39 | Jabbi | Jakob Nygaard | $ 187269 |
| 40 | Wisper | Adrian Cespedes Dobles | $ 502269 |
| 41 | m0NESY | Ilya Osipov | $ 276974 |
| 42 | Perfecto | Ilya Zalutskiy | $ 976407 |
| 43 | Maden | Pavle Bošković | $ 143420 |
| 44 | 77owo | Yang Yuxuan | $ 56060 |
| 45 | Nande | Lasha Narsia | $ 17209 |
| 46 | Krimbo | Karim Moussa | $ 90012 |
| 47 | KNP | Karn Janmannee | $ 14330 |
| 48 | Palantimos | Nikita Grinkevich | $ 54472 |
| 49 | Force | Nikko Bilocura | $ 65304 |
| 50 | BeeBie | Souban Sisouphanthong | $ 15630 |
GetEsports.net — The Best Assistant in Esports and the World of Online Games!
The Esports industry today is developing by leaps and bounds. More and more people are getting interested in computer disciplines. Most gamers enjoy watching the eSports players as they show off their awesome skills. Some of them even want to make their way to the professional stage, so that their favorite game will bring them money and become not just a hobby, but a full-time job.
A Little about eSports
Esports (also called cybersport) is a professional competition on computer games. Competitions can take place in both team and individual forms. The esports players fight for prestigious titles, as well as for a solid monetary reward.
Today, online esports is a really popular area. Young people, who are increasingly choosing computer games over traditional sports, want to watch the professionals play. The popularity is also understood by global companies. Big brands are actively investing there to get a piece of this juicy pie.
This industry has long grown out of simple children's entertainment. Whereas in the early 2000s eSport was more of an amateur pastime, today it's a full-fledged professional sphere. Even now this market is estimated at 1 billion dollars. Impressive and the audience of eSports competitions — about 500 million people, and the numbers are growing!
How did It All Begin?
The history of eSports goes back to the 1970s of the 20th century. Computers weren't as affordable back then — rather, absolutely inaccessible to ordinary people. They were most often used for scientific and educational purposes, but craftsmen made games on them as well.
One of the first esports games can be considered Spacewar. Within the walls of Stanford University held competitions in this game. A few dynamic pixels on the screen to gamers at the time seemed to be something unreal. But at a certain point, playing alone became boring, and so the guys began to compete with each other. Thus, eSports was born.
The evolution of this industry began when the gaming industry has gained momentum, and computers have become available. It happened in the 90s. The world then conquered the game DOOM 2. It offered the possibility of a cooperative mode, and gamers are happy to play together. That was the time when Quake was also released, bringing together the first professional eSports league that united the most skilled players of the time.
At first, tournaments were regional in nature, and the prizes were rather symbolic. Then a serious structure began to form around eSports. In 2003, the annual Electronic Sports World Cup began to be held. More than 150 thousand people took part in qualifying for the first tournament, but only 358 qualified. They competed for a prize pool of 160 thousand dollars, which was distributed between five disciplines: male and female CS 1.6, Warcraft 3, Unreal Tournament, and Quake 3.
With time, the tournament evolved, the prize pool increased and new disciplines were added. During the first five years of ESWC's existence, almost $1.5 million was won.
In 2011, the first Dota 2 tournament in history was held. It was The International. This championship set a new benchmark for the world of eSports. The Valve company has allocated fabulous prize money — $1.6 million. Today TI is the most popular and "rich" tournament. The top 5 esports competitions with the largest prize pool include the last five draws of The International.
What Does It Take to Get into Esports?
A computer. The theater begins with a hanger, and esports games begin with a good PC. The configuration of the machine depends on the discipline. For Dota 2, League of Legends, or Counter-Strike: Global Offensive, an average computer is sufficient. It's also worth taking care of a stable Internet connection with high speed — it will not be very pleasant if during the matches it will drop out and lag. At the start you don't need the expensive and sophisticated devices — it's enough the most common mouse, keyboard, headphones, and microphone.
The game. You have to decide in what discipline will evolve. It will not be possible to break into several at the same time. You can try to play different games and see what you like more, in which you are more successful. Choose as an established discipline, such as CS:GO or Dota, or enter the new — the same Valorant. This choice is purely individual because everyone decides for himself.
Training and skill development. Once you've chosen a discipline, you need to start training hard. At this point, the game ceases to be entertainment and becomes a full-time job — the only way to break into the world of eSports. You need to play matches and practice individual skills every day. Remember that there are thousands of other guys who want to enter the eSports world in parallel with you. You need to become the best.
Team and tournaments. In addition to just matchmaking, you need to participate in various events. For this purpose, it is necessary to find a team. You can do it on specialized forums or social networks. After that, you need to take part in all forms of tournaments — free of charge or with a minimum prize pool. That way, you can gain experience and improve your skills.
Motivation. There will be a lot of obstacles on your way. To break into the professional scene, you need to have great motivation as well as discipline. There will be many moments when you want to give up, but you must not lose faith and keep going!
The Most Popular eSports Disciplines
Many online games have an esports component. Among them, we can distinguish a few of the most popular:
CS:GO. The legendary shooter is very popular in the esports arena. The simple rules attract gamers. Terrorists need to put a bomb and special forces need to clear it. There is also a scenario with hostage rescue, but the esports component does without it.
Dota 2. This MOBA grew out of an amateur mod for Warcraft. There are two teams of five people, each choosing their hero. There are also two thrones to defend. The team that destroys the enemy throne first wins the match.
League of Legends. A game similar to Dota. It's still the same MOBA with all its classic rules. While Dota 2 is common in Europe and the CIS, LoL is popular in North America and Asia.
Overwatch. Dynamic shooter from Blizzard was released in 2016. It received great popularity due to its bright setting and very spectacular gameplay. Here, two teams of six players take heroes with certain skills and fight until the end.
PUBG. This game has popularized the "Battle Royale" genre. The rules of PUBG are very clear. Players alone or as part of a team get to the open terrain. There they loot — collecting weapons and equipment. Gradually the zone narrows. The players' goal is to survive and stay last.
Hearthstone. The game is released by Blizzard. Gamers must collect decks of cards, which they can then use in matches between themselves. The goal of the game is to defeat the enemy hero using the capabilities of the cards.
It's impossible to list all esports disciplines — they appear every day. Any game with a multiplayer mode has the potential to become a professional discipline.
How Esports Tournaments are Held?
Tournaments can take place in two formats: online or offline. In the first case, all matches are held online — players are at home or gather at the base to better coordinate their actions. In the second case, esports players play at the stadium and the fans are invited to the event itself. Thousands of fans can be in the stands, creating a mesmerizing atmosphere.
In general, esports tournaments are divided into two parts: qualification and the main compaction. A certain number of participants are usually invited directly, while others take part in the qualification battles. All teams that make it to the tournament usually play in the group stage first and then the playoffs. The competition is followed by the grand final.
Is It Easy to be an Esports Player?
It seems that being a professional gamer is a dream. On the one hand, yes — you play the game you like, make money and travel the world.
On the other hand, the gaming industry and esports require a lot of dedication. A player has to train 8-12 hours a day to stay in shape. This requires sacrificing your personal life and leisure time. And this is not always justified — at any moment you can drop out of the professional scene and say goodbye to your career.
This lifestyle can have a negative impact on the gamer's health. A frequent occupational injury of cyber sportsmen is tunnel syndrome, in which there is a pinching of the nerves in the wrist. This pathology requires surgical intervention.
Why is Esports Better than Traditional Sports?
It is possible to be a professional player from the comfort of your own home. This industry has a relatively low entry threshold — almost everyone can try to get in.
Esports matches can be held remotely — in traditional sports this isn't possible. For example, while soccer, hockey, and basketball were on pause during the quarantine, tournaments on online games were held in standard mode.
Keeping up with the esports matches is easy. All broadcasts are available for free on Twitch. At the same time, sports channels most often paid, and to find the right broadcast on the Internet is a very troublesome affair.
Who will be Interested in our Website?
Getesports.net is the perfect place for esports fans. All the necessary information about professional players, tournaments, and computer disciplines is collected in one place. The data is updated regularly, you will always find the most actual results, ratings, and schedule. Want to know when a tournament will start? Then you need to join us! Need information about an event that's already happened? You can find it here, too. The latest eSports news is another great thing for our visitors. You always know what is happening in the world of computer games.
FAQ
Where can I watch eSports matches?
The games are broadcasted on Twitch, YouTube and GetEsports.net.
How often do online gaming tournaments take place?
Esports tournaments are held almost every day. However, the major championships can also be held once a year.
How much do the best esports players earn?
Professional gamers of the top echelon have earned over one million dollars. At the moment, the richest esports players is Johan Sundstein (n0tail), who earns almost $7 million.
How to become a professional esports player?
Practice hard, participate in tournaments and don't give up on your goal. After the first successes, take care of a good config and a stable internet.
Is it possible to make esports bets?
Yes, bookmakers actively accept bets on all popular disciplines from the world of esports. However, choose the bookmaker with caution. We recommend to bet only at licensed betting services.