HEET
France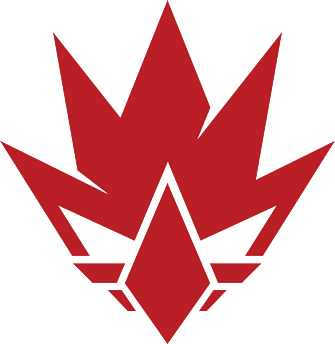 Upcoming HEET Matches
Updated on 27-03-2023
Latest HEET Matches
Updated on 24-03-2023
Date
Competitor
Competitor/
Tournament
Tournament
Result
24-03-2023
BP5 ESL Challenger S44
ESL Challenger S44
Lose
23-03-2023
Astralis

IEM Dallas 2023

IEM Dallas 2023

Win
23-03-2023

Source2

IEM Dallas 2023

IEM Dallas 2023

Lose
23-03-2023
HEET

ES 2023 Spring

ES 2023 Spring

Lose
23-03-2023
BIG

IEM Dallas 2023

IEM Dallas 2023

Lose
22-03-2023
En av de lette

IEM Dallas 2023

IEM Dallas 2023

Lose
21-03-2023
ENCE Ac

EI Spring 2023

EI Spring 2023

Lose
20-03-2023
LDLC

ESL National Spring 2023

ESL National Spring 2023

Lose
20-03-2023
Monte

CCT WEU #2

CCT WEU #2

Win
17-03-2023
MOUZ NXT

CCT WEU #2

CCT WEU #2

Lose
HEET Achievements
Updated on 20-02-2023
Date
Tournament
Place

Prize pool

Prize

20-02-2023
ECC Winter 2023 #3
1
$ 3000
19-12-2022
ESL Challenger S43
7
-
07-12-2022
CCT NEU #2
3
$ 5000
20-11-2022
EME 2022
7
$ 4000
26-10-2022
ESL National Autumn 2022
1
$ 5040
24-10-2022
ESL Challenger S42
5
$ 2500
02-10-2022
EPL S16
21
$ 11000
02-07-2022
EI Spring 2022
1
$ 25000
27-06-2022
ESL Challenger S41
7
$ 1250
29-04-2022
ESL National Spring 2022
2
$ 3636
How Much did the Team Earn?
The HEET team has many fans among players. Neutral fans also sympathize with this team. HEET has won 95 matches, or 61 % from the total number of their battles. And 61 matches the team lost.
The last time the team played was at ECC Winter 2023 #3. As a result, they won 1 place, which earned $ 3000 prize money. In total, the team received $ 122926 for all its performances at esports tournaments.